Cap Wellness uses an integrative approach for providing holistic patient care. We believe in empowerment through education, and in the power of the mind body connection through exercise, acupuncture, chiropractic, and massage.
About the logo: Alpha and Omega are the first and last letters of the Greek alphabet. When intertwined, they symbolize a completeness, a totality of perfect balance. In balance, there is stability and power. We believe in the life-changing power of birth and helping families before, during, and after pregnancy.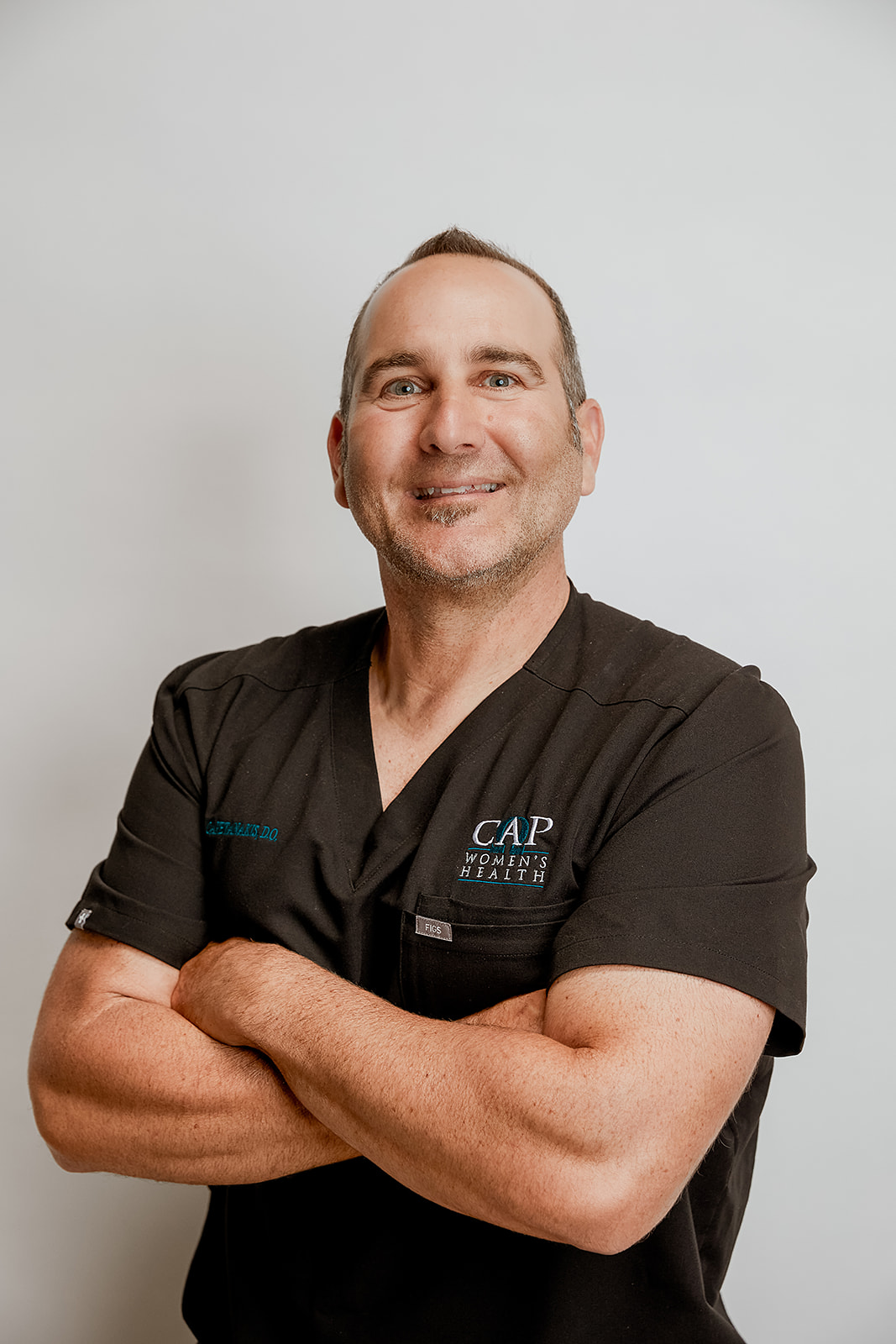 Dr. Nikolas Capetanakis
Founder
Dr. Capetanakis is a San Diego native who never forgot his roots. He graduated from Hilltop High School in Chula Vista where he was student body president and played numerous sports including soccer and tennis. After graduation he attended the University of California at Santa Barbara where he graduated top of his class with a degree in Environmental Studies. Once finished, he returned to San Diego and conducted research in the Department of Immunology at The Scripps Research Institute in La Jolla, all the while staying focused on the goal of medical school.
Read Dr. Caps Full Bio
Dr. Capetanakis received his medical degree from Western University of Health Sciences College of Osteopathic Medicine of the Pacific. Along with all the requirements of an MD, Dr. Capetanakis has trained in the art of osteopathic manipulative medicine. Osteopathic Manipulative Medicine (abbreviated as OMM) is an approach to manual therapy, a form of therapy that uses physical contact, used to improve the impaired or altered function of the musculo-skeletal system. As a doctor of osteopathic medicine, Dr. Capetanakis takes a holistic approach to the care of his patients. He believes that in order to successfully treat physical complaints one must understand the entire system and recognize how each part of the body is interconnected.
He then completed his residency from Loma Linda University Medical Center where Dr. Capetanakis received numerous teaching awards from the medical students, residents and attending physicians. He was also recognized for his surgical skills with the Special Excellence in Endoscopic Procedures Award for 2008. Dr. Capetanakis has been trained in minimally invasive surgical procedures, and believes that returning to normal function quickly and safely should be the goal for all surgical procedures.
Dr. Capetanakis is the Vice Chair of the Obstetrical and Gynecological Department at Scripps Memorial Hospital – Encinitas, where he has held this position for the past three years. He is also a member of the American Congress of Obstetricians and Gynecologists and is Board Certified by the American Board of Obstetrics and Gynecology. More information about his medical practice can be found at drcapetanakis.com
When not working, Dr. Capetanakis enjoys spending time outdoors with his wife Angie and their three young children, Yianna, Victoria & George. He is an avid cyclist and has performed in numerous triathlons and bike rides. He also enjoys camping, hiking, soccer and traveling.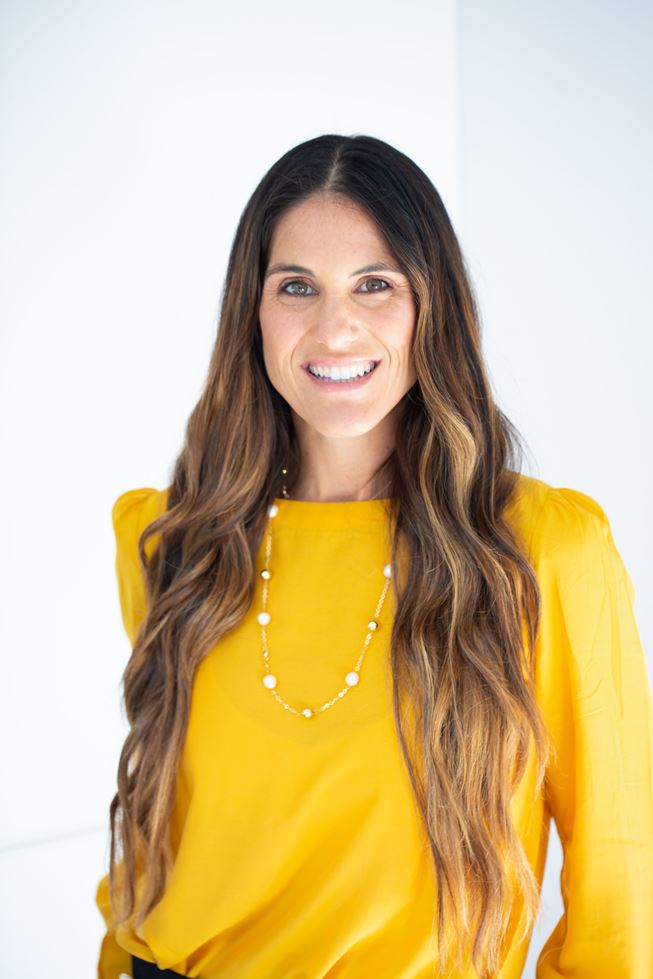 Angeline Capetanakis
Co-Founder
Although a litigator by trade with a degree in Hotel Management from Cornell University, Angie stopped practicing law full time after the birth of their first child. Together, Angie and Dr. Capetanakis have three young children – all of whom he delivered, with the last born at home. She believes that every woman should feel empowered and elated after delivering her baby and is truly committed to ensuring that happens for each patient at Cap Women's Health. Angie is excited to see the Wellness Center become a major component of making this a reality.
We have assembled an incredible team of fully certified holistic healthcare professionals that offer the very best in prenatal and postpartum wellness services. The best experience during pregnancy creates the healthiest birth outcome.
We are honored you have chosen us to be part of your journey.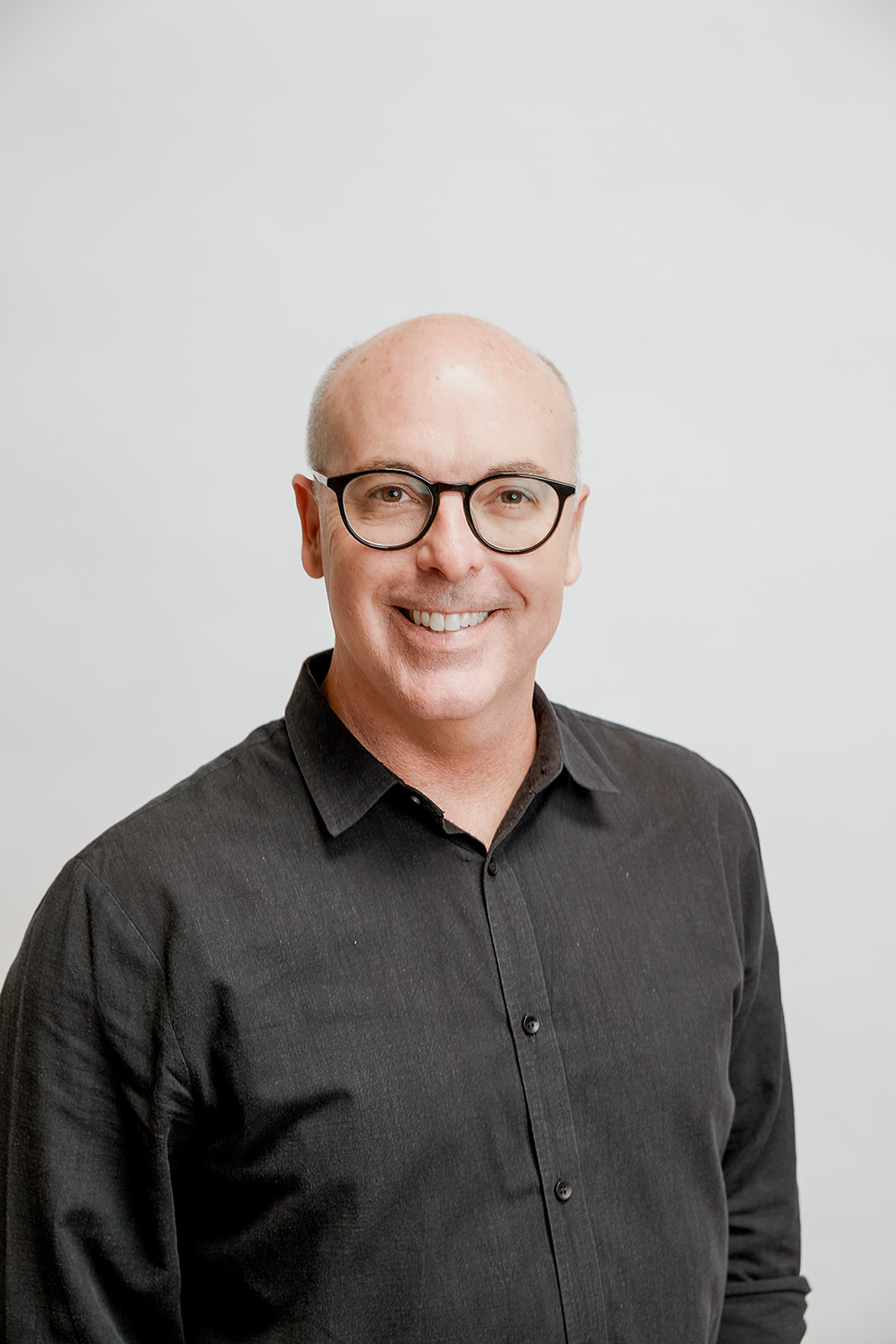 Dr. Jay Warren, DC
Prenatal & Pediatric Chiropractor
Read Bio
Dr. Jay Warren has dedicated his career to helping people live happy and healthy lives. Born and raised in Southern California, he got his undergraduate degree in Biology from UC San Diego before attending Life Chiropractic College West and graduating Summa Cum Laude in March 2000.
In his first year as a chiropractor, Dr. Jay helped run a busy, bilingual clinic in Costa Rica, which grounded him in a family wellness oriented style of practice. He then returned to San Diego, CA in 2001 to open his own practice and has just celebrated his 15th year as a chiropractor.
Dr. Jay specializes in unique "light-force" techniques called Network Spinal Analysis and Activator instrument adjusting which uses light touches along the spine to release stress patterns in the body (watch this VIDEO where Dr. Jay explains more). This type of work naturally lends itself to working with pregnant women, infants and children. Dr. Jay has extensively studied prenatal, post-partum and infant adjusting chiropractic techniques through the ICPA (International Chiropractic Pediatric Association) and is certified in the Webster Technique.
Dr. Jay has served as a health & wellness advisor and writer for numerous health-oriented websites. He is also the host of the "Healthy Births, Happy Babies" PODCAST (available in iTunes, Stitcher and Google Play Music) where he interviews experts in the field of pregnancy, natural birth and children's care.
Dr. Jay has also created the Connecting with Baby During Pregnancy online course guiding pregnant women in processes that strengthen the mother-child bond in-utero. This allows new moms to better soothe Baby and have more confidence as a parent in those first few weeks and months.
When not working with patients, Dr. Jay loves spending time with his 4 year old son, Niko and enjoys an active lifestyle as a surfer, a yogi and a volleyball player.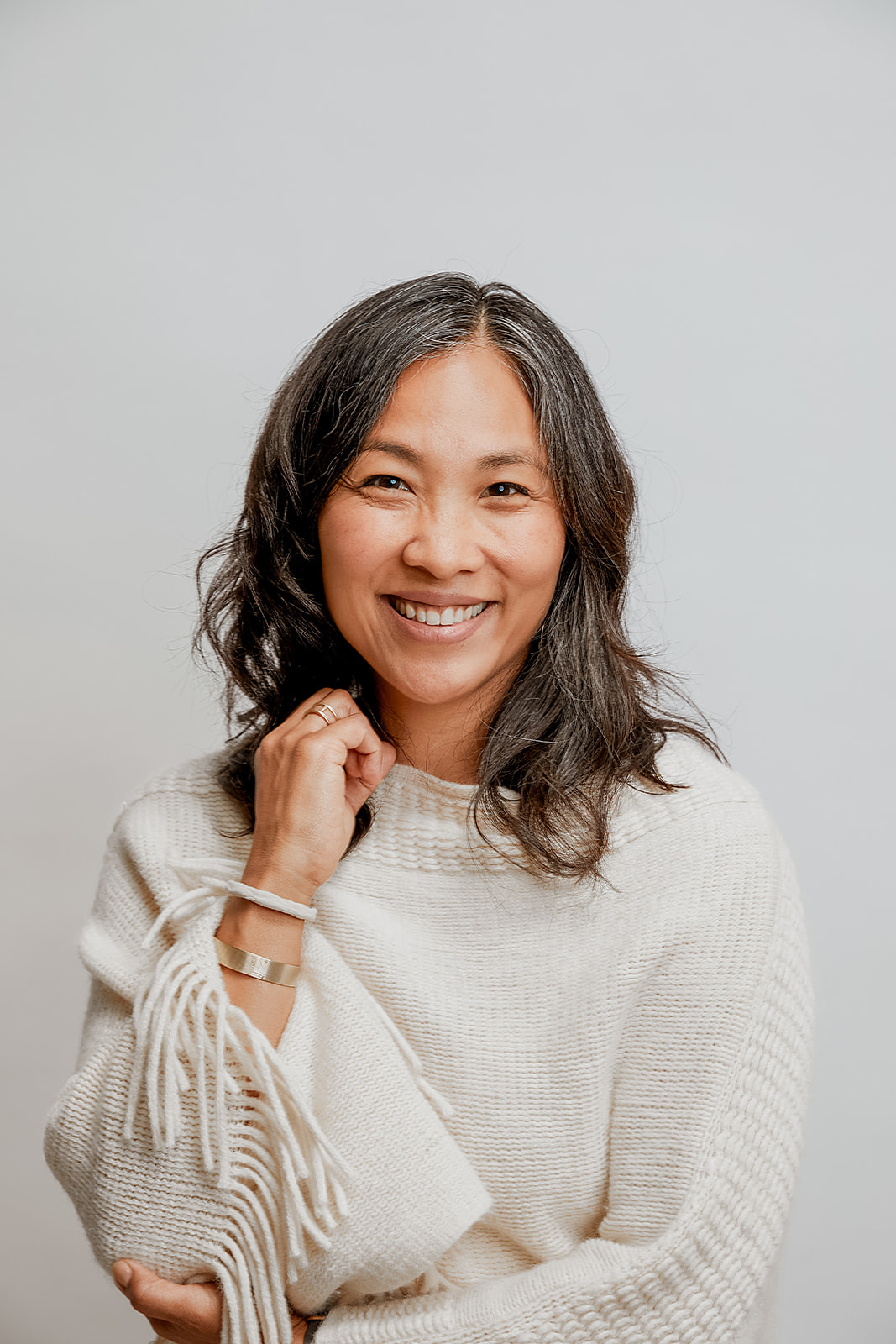 Maring Higa
Licensed Acupuncturist
Read Bio
Natural medicine has always been an integral part of Maring's personal journey. She has studied extensively in the area of infertility, pregnancy and post-partum recovery. In 2005, Maring traveled to Cheng Du, China to intern with some of the best gynecological doctors in the world. Maring has specialized in treating male infertility, female infertility and pregnancy support for the past 6 years, and continues to study the most up to date information in this field.
Maring's personal experience of having a difficult pregnancy and then suffering with post-partum depression has made it natural for her to empathize with women going through these very difficult times.
Combined with a Master of Science from Pacific College of Oriental Medicine and a psychology degree from Naropa University, Maring has created a truly integrative, compassionate, and heart-centered approach.
When Maring is not in the clinic she spends her time playing with her two children, being with family, teaching and performing aerial skills, playing music, enjoying the outdoors, and anything creative.
Education:
Master in Traditional Oriental Medicine, from the Pacific College of Oriental Medicine in San Diego
Bachelor of Arts in Psychology from Naropa University of Boulder, Colorado
Certification in International Traditional Chinese Medicine (TCM) from Chengdu University
Professional Accreditations:
California Acupuncture Board
National Certification of Acupuncture & Oriental Medicine
https://www.maringhigaacupuncture.com/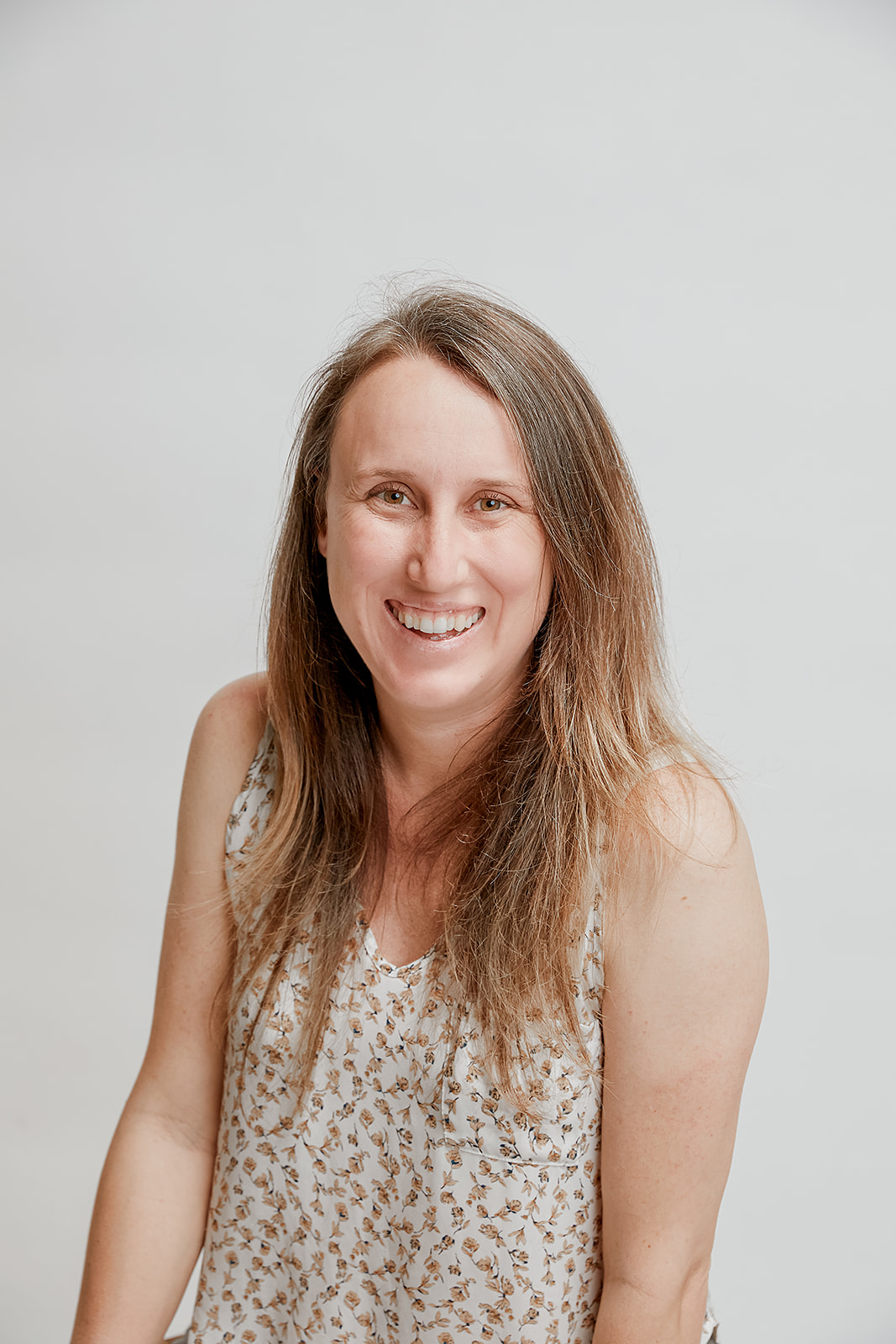 Dr. Kim McHugh
Prenatal & Pediatric Chiropractor
Read Bio
Dr. Kim has made it a mission in life to CHECK as many babies for subluxation (fixation resulting in suboptimal function) as possible. Her own babies were checked within minutes of birth. Some babies may not need an adjustment, but the value is in checking them. Even the most uncomplicated births are traumatic for a baby's delicate spine. There can be 50-60 pounds of pressure exerted on a baby's head, neck, and spine during a vaginal delivery. Their delicate cartilaginous spines are great at adapting to these stresses, but sometimes they need a little help. An infant adjustment is very gentle and more about specificity than force. The amount of pressure used is about the same as one would use to check the ripeness of a tomato. Babies rely on the autonomic (subconscious) function and primitive reflexes for survival. These include: suckling, turning their head, respiration, digestion, bonding, eye contact, etc. The skull houses delicate cranial nerves that control these functions as well. Dr. Kim will preform a chiropractic specific newborn exam to determine what work, if any, your child may need. Dr. Kim is very comfortable examining your baby's latch and making corrections if needed. It is very common to see resolution of digestive upsets, constipation, shallow or uneven latch, trouble turning to one side or the other, severe cranial molding ("cone head"), and trouble sleeping. Car seats are un-avoidable, but they also contribute to stresses on the delicate infant spine. Even the way to change your baby's diaper can effect the function of the spine, Dr. Kim will address all of these concerns!
For babies born via c-section, cranial work can mimic the contractions they missed by not exiting the birth canal that help stimulate their nervous system. Upper cervical misalignment is also very common in these babies.
Again, something doesn't have to be wrong to have your baby checked. Infant chiropractic is only going to get them functioning at their best. There are few honors in life as great as when new parents hand me their baby to get checked and I hold it dear to my heart!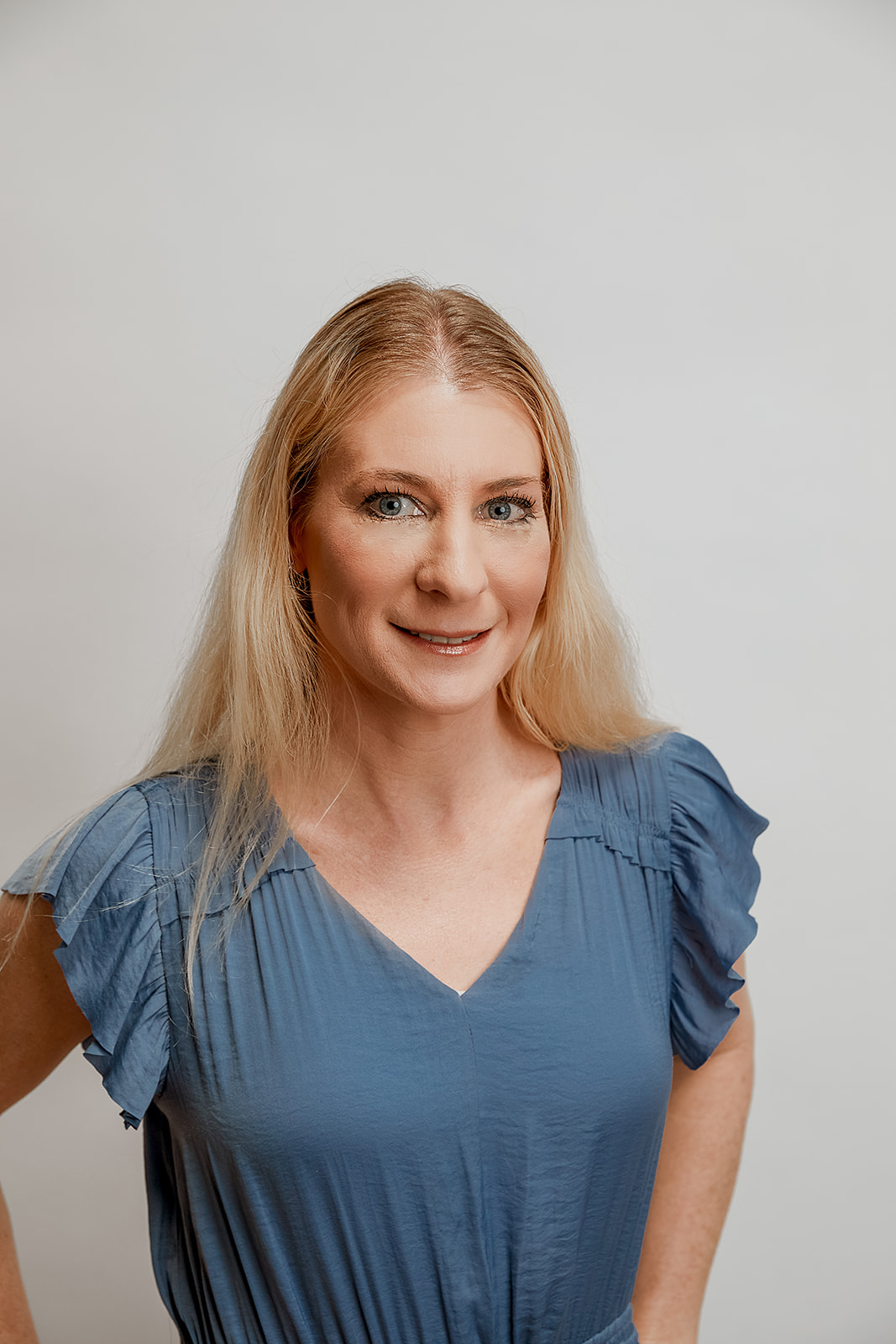 Summer Boger
Holistic Health Practitioner
Read Bio
I graduated from Mueller College of Holistic Studies in both their Eastern and Western programs and have been in practice since 1999.
I am passionate about working with expecting mothers to help provide a special and nurturing experience as she prepares for birth and motherhood.
Besides pregnancy massage, I specialize in working with a wide range of issues including auto injuries, chronic pain, acute back or hip pain, recovery for athletes, as well as postural issues that can effect any member of your family.
Massage is a soothing and relaxing way to relieve stress, refreshing both body and mind so you are more resilient to handle future stresses. Massage is a healthy form of touch that facilitates the release of endorphins and serotonin, the hormones that help us feel happy and relaxed. Massage increases blood flow and lymph circulation. It provides more oxygen and nutrients to both mother and fetus and stimulates the lymph system, thereby increasing immunity and removal of toxins. With massage you can recover quicker from child labor or workouts and heal faster from injuries or surgeries. Massage reduces swelling and inflammation while increasing joint mobility.
Before a massage, I listen to your specific reasons for the appointment and customize a quality massage focused on your needs. For your massage we can select to use, warm towels or wraps, massage stones, a specialized percussion instrument for deeper myofascial release, essential oils, and your choice of deep or light pressure.
As pregnancy progresses, massage is usually done on a special pregnancy pillow with you comfortably face down or on your side with pillows as needed. Overall, massage will improve your quality of life and benefit your health. I look forward meeting you for your appointment. Call the office to find a time that works for you to come in.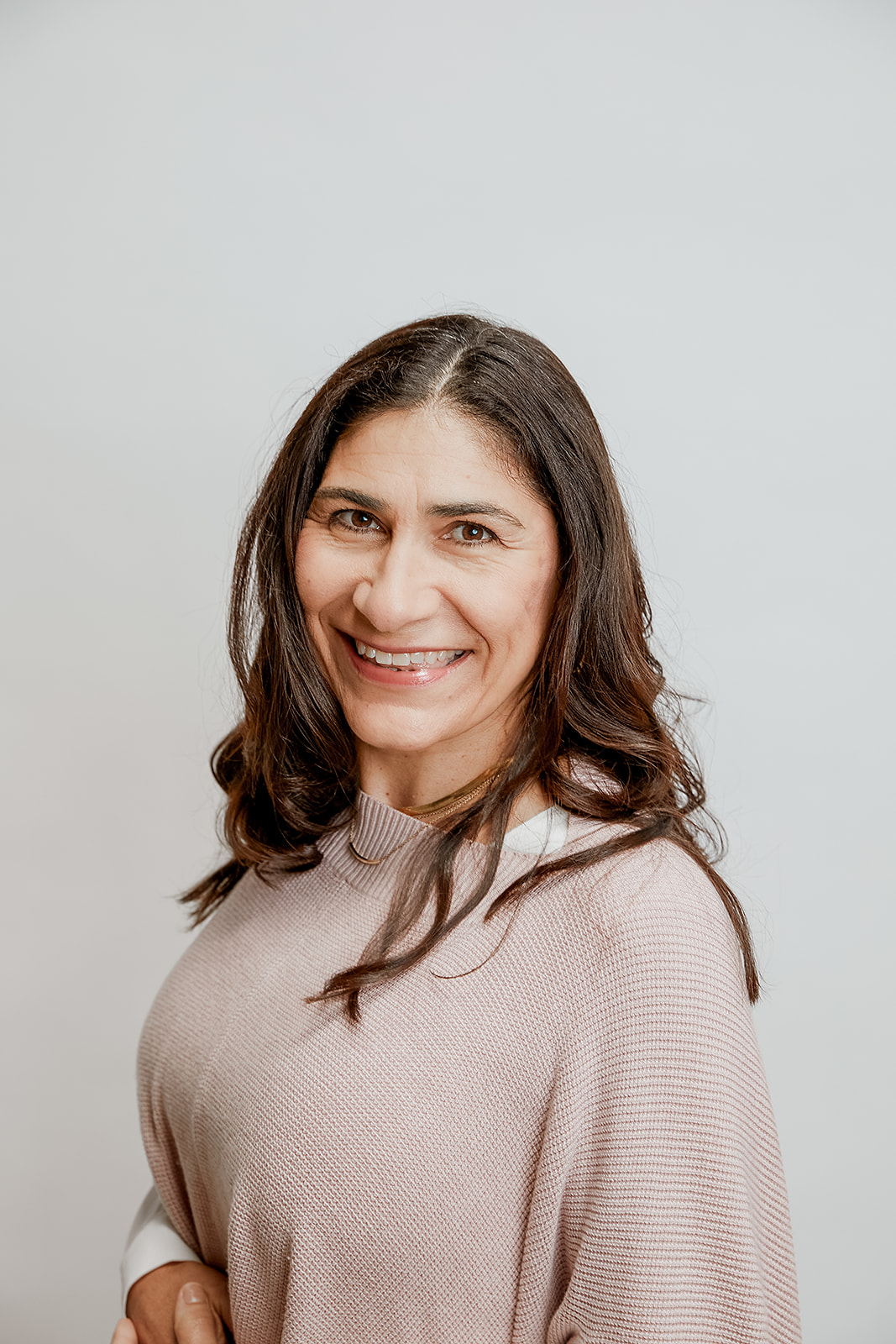 Serena Angel
Holistic Health Practitioner
Read Bio
I am a certified Holistic Health Practitioner with 17 years of experience. I am trained in several modalities and I incorporate multiple techniques to customize massages for each client's specific needs. The variety of my skill set allows me to enjoy a clientele mix from elite athletes, weekend warriors, soon- to- be mamas, and to people who honor their need for self care.
I also have a personal passion for health and wellness encompassing nutrition, meal prep, fitness, and green living. I offer classes in essential oil usage for supporting your health naturally and for reducing the toxins in the body as well as in the home. For my soon -to-be-mamas I specialize in side lying massage. I look forward to working with many of you in the future!
Please call the center to book an appointment. Certifications: CA state certified/ licensed Massage Therapist/ Massage Cupping Therapist/ Certified Pre Natal Massage Therapist/ Certified Lomi Lomi Practitioner/ Certified Hot Stone therapy/ DONA International trained Doula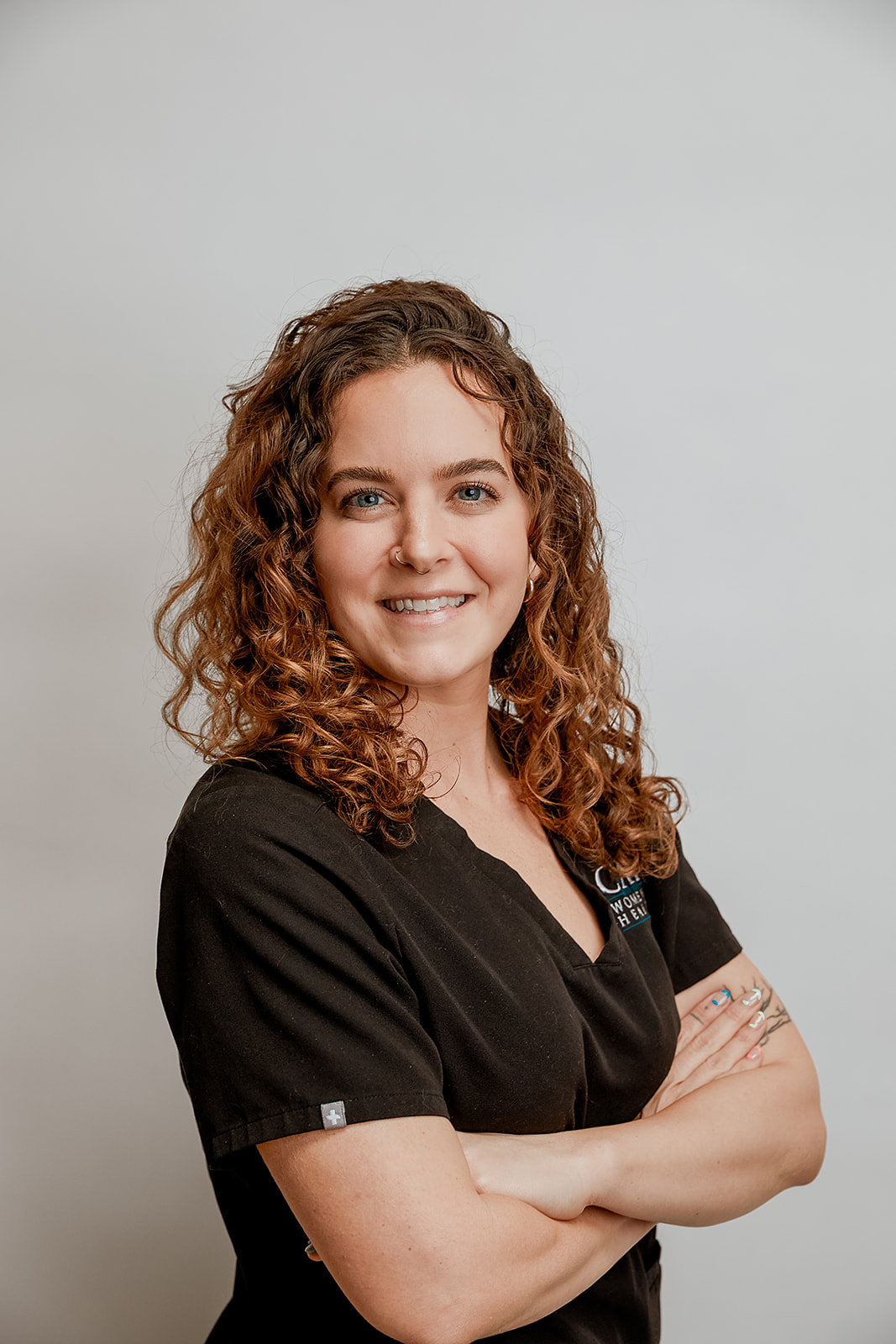 Chris Callahan
Certified Nurse Midwife
Read Bio
Midwife Chris Callahan grew up in Oahu, Hawaii as one of seven kids in a big (often crazy, but the good kind) Irish/Italian family, and relocated to the east coast just before high school. Before landing here in CA she chased the sunshine of her childhood down to Florida where she graduated with her BSN from the University of Miami and then returned to the DC area to work as a labor and delivery nurse at INOVA Fairfax Hospital. While working there as an RN she began her journey to become a Certified Nurse Midwife and graduated with her MSN from Georgetown University. She worked as a full-scope midwife at a private OBGYN practice in VA from 2019 until 2021, then quit her job and finally made her dream of moving to CA a reality. As Chris was waiting for licensure and transitioning to west coast life, she stayed close to birth and helping moms by working as an L&D travel RN at Scripps Encinitas in 2022 which is where she first began working with Dr. Cap. The rest is history!
Chris has experience with both out-of-hospital and in-hospital deliveries, as well as experience with a wide range of pregnancy and gynecological needs. She feels that as your midwife, it's her job to ensure you leave a visit feeling empowered to make educated decisions about your body, your wellness, and your family free of judgement. Her approach is holistic and non-invasive at baseline, intervening when necessary or desired by her patients. She strongly believes that ALL women deserve to be cared for by a provider who values patient-centered evidenced-based care.
When she's not seeing patients or spending time with her niece and nephews in OC, Chris loves practicing yoga, roller blading, finding new poke spots, going to the beach, hanging with her kitties Bean and Sprout, and traveling with friends. She can't wait to meet you all!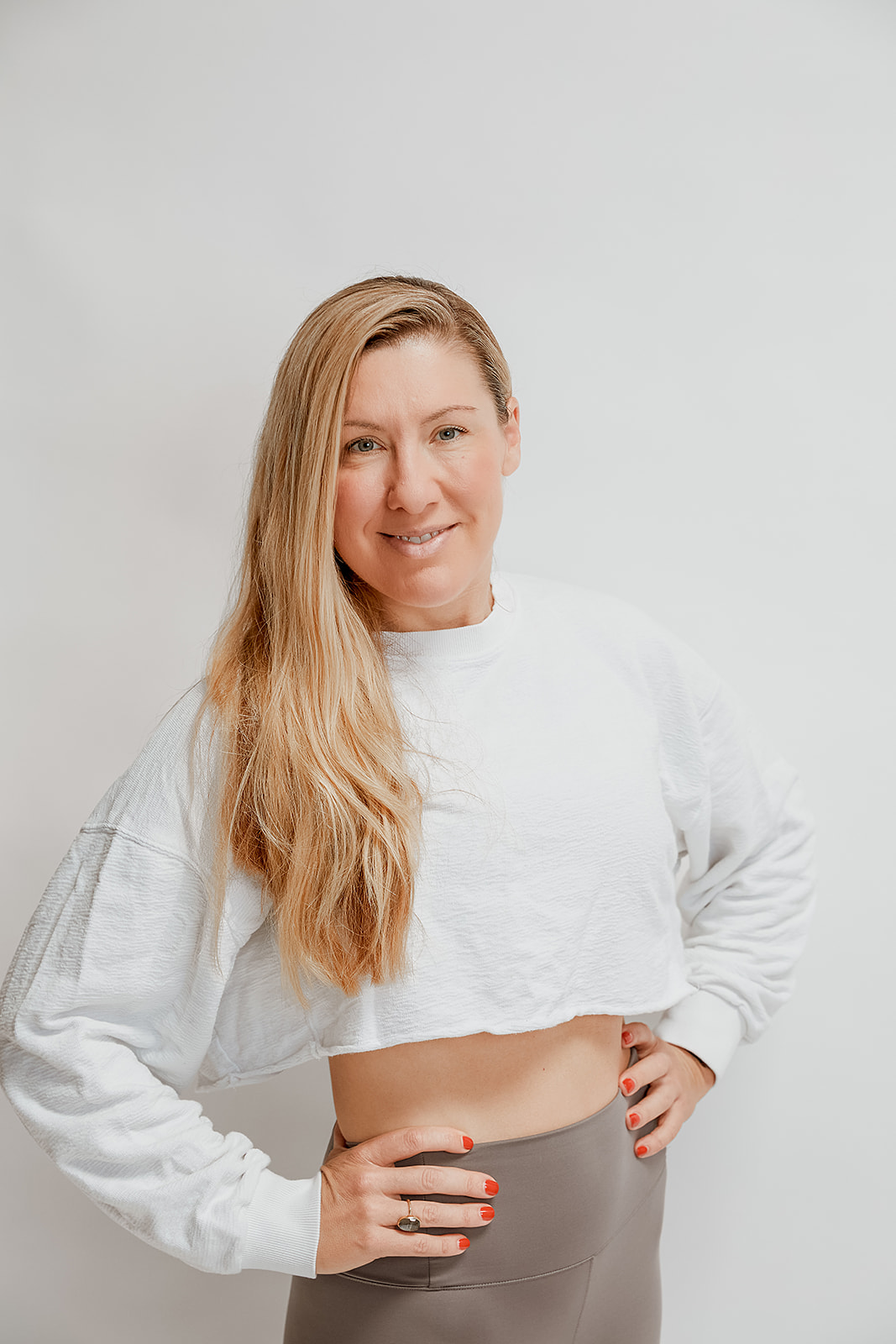 Kristin Lovett
Fitness Guru
Read Bio
Native Californian, Kristin Lovett has been teaching fitness classes since 2011 in Northern San Diego, Ca.  She fell in love with fitness in 2008 while living in Southern Oregon, where she began to teach Zumba, Yoga, strength training, surf and spin. After discovering the beauty of the people and coastline of North San Diego in 2011, Kristin decided to make it her home.
Since then she has consistently worked on cultivating her unique style of teaching. Her beliefs guide her to integrate all variations of movement for having fun, health, rejuvenation, mindfulness and overall well-being. 
Teaching is her true passion and purpose which students can feel when they take her Barre, Sculpt, Bootcamp, Vinyasa, Stretch, Slow Flows, Power Yoga and meditation classes. She also has a deep knowledge base of nutrition, eastern philosophy, western psychology and all aspects of spiritual growth and mind body wellness.
Kristin's website: https://www.kristinlovett.com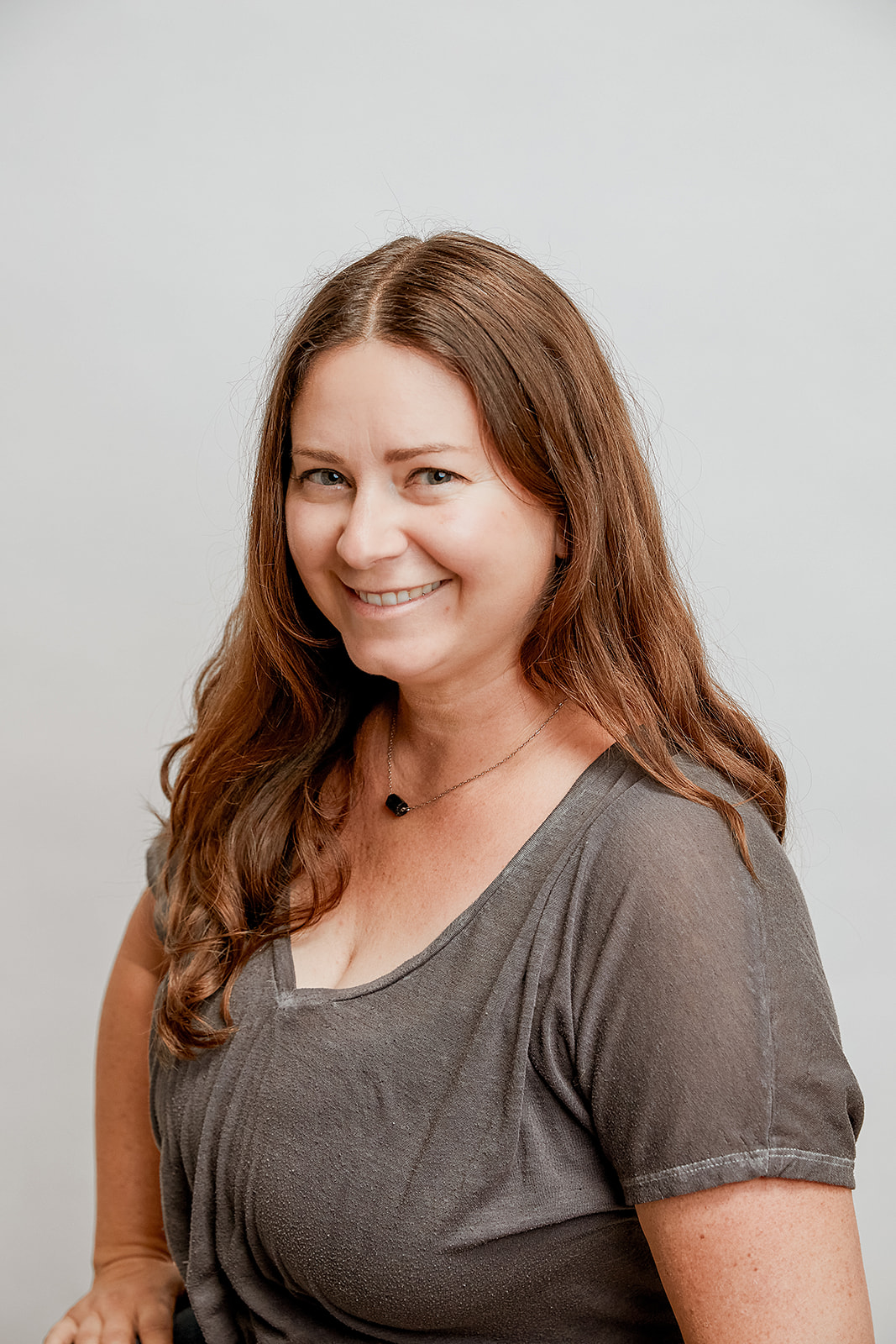 Laura Schultz
Licensed Acupuncturist
Read Bio
Fertile Earth San Diego is the clinical home of Laura Schultz, L.Ac. – fertility, pregnancy, and postpartum acupuncture specialist and herbalist.
Fertile Earth provides gentle, personalized, and compassionate care to women trying to conceive, throughout pregnancy and the postpartum period, and to resolve pain, anxiety, and digestive disorders.
Pacific College of Health and Science
Master's degree, Traditional Chinese Medicine and Chinese HerbologyMaster's degree, Traditional Chinese Medicine and Chinese Herbology
2008 – 2012
535 Encinitas Blvd, Suite 115
Encinitas, CA 92024