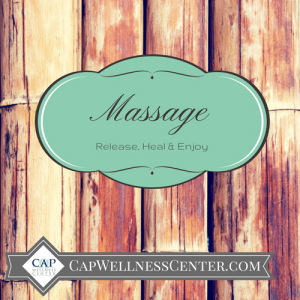 Monday – Friday
(for same day or weekend appointments, please call the office)
Book Now Online
Get the App to Book on your Phone
Massage services are offered for the whole family!
For women and their partners needing some relaxation and personal time, massage may be just what you need to let go of some stress and body aches.
Prenatal massage focuses on the special needs of the mother-to-be as her body goes through the dramatic changes of childbirth. Prenatal massage addresses the specific structural, physiological and psychological discomforts of pregnancy and uses bolsters to lift and support mom so she is completely relaxed and comfortable. The gentle, non-invasive approach of pregnancy massage can ease your discomfort, help you prepare for labor, and give you the emotional support of a caring practitioner.
In recent studies, it has been shown that women who have prenatal massage experience a reduction in symptoms of anxiety, stress, back pain, and sleep problems. These women also tend to have fewer complications in their deliveries.
Postpartum massage can also be beneficial in recovering from 9 months of pregnancy and the birth itself. Massage can be an integral component of your healing and transitioning into motherhood as the healthiest you possible.
60 minute massage = $90
90 minute massage = $130
Britney Murillo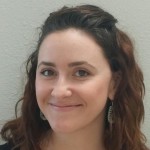 Britney has been fascinated by the power of touch since a young age. Combined with a desire to help others, she initially pursued education in the medical field but soon found that holistic healing was her calling- so she switched to pursue an education in Massage Therapy.
In her 8 years as a licensed massage therapist, she has learned well how customize bodywork according to a person's needs, meeting them where they are in life. While not discrediting her strong hands and ability to work out areas of tension, she especially loves to pull from modalities that allow her the opportunity to practice touch with intention and kindness toward the body.
She places great value in the body's innate healing abilities, and uses her intuition alongside her anatomical knowledge to help release both physical and emotional stresses. She advocates a heavy focus on self care with her clients, and this translates into her personal life where she enjoys the pleasures of nature and the outdoors as well as regular massages, chiropractic work, and long hot bath.
Summer Boger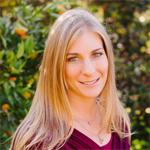 Hello, I'm Summer Boger, the newest member of Cap Wellness Center.
I graduated from Mueller College of Holistic Studies in both their Eastern and Western programs and have been in practice since 1999.
I am passionate about working with expecting mothers to help provide a special and nurturing experience as she prepares for birth and motherhood.
Besides pregnancy massage, I specialize in working with a wide range of issues including auto injuries, chronic pain, acute back or hip pain, recovery for athletes, as well as postural issues that can effect any member of your family.
Massage is a soothing and relaxing way to relieve stress, refreshing both body and mind so you are more resilient to handle future stresses. Massage is a healthy form of touch that facilitates the release of endorphins and serotonin, the hormones that help us feel happy and relaxed. Massage increases blood flow and lymph circulation. It provides more oxygen and nutrients to both mother and fetus and stimulates the lymph system, thereby increasing immunity and removal of toxins. With massage you can recover quicker from child labor or workouts and heal faster from injuries or surgeries. Massage reduces swelling and inflammation while increasing joint mobility.
Before a massage, I listen to your specific reasons for the appointment and customize a quality massage focused on your needs. For your massage we can select to use, warm towels or wraps, massage stones, a specialized percussion instrument for deeper myofascial release, essential oils, and your choice of deep or light pressure.
As pregnancy progresses, massage is usually done with you comfortably on your side with pillows as needed. Overall, massage will improve your quality of life and benefit your health. I look forward meeting you for your appointment. Call the office to find a time that works for you to come in.