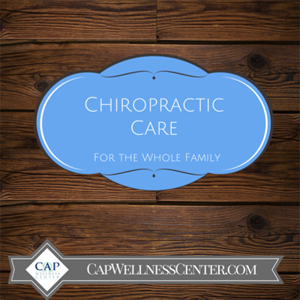 Monday, Tuesday, Thursday & Friday

You must call the Wellness Center at 760-634-9715 to book your very first Chiropractic visit.
Existing Clients: Book Online Here
Get the App to Book on your Phone
For your first visit here: Download Chiropractic Forms
Chiropractic Care removes the blockages that prevent your body from healing injuries and keeping your physiology balanced and healthy. When this interference is removed, you and your body can be as balanced and healthy as you are designed to be. Chiropractic does this by gently adjusting the spine to improve the function of the Nervous System which controls every function of the body. We believe everyone can benefit from making sure they have a clear Brain-Body connection free of interference.
PREGNANCY – During pregnancy, your body will go through dramatic changes over a short period of time. As your baby grows bigger with each passing month, it changes your center of gravity dramatically. This increases your spinal curves, alters your posture and makes it more difficult to move and stay balanced. This can aggravate previous joint injuries and can worsen existing pelvic distortions.
Chiropractic care throughout your pregnancy helps your body stay balanced and in alignment. Gentle adjustments can relieve and even prevent the pain and discomfort and keep your nervous system as stress-free as possible so it can coordinate and adapt to all of these changes during pregnancy (and beyond).
Studies have shown that chiropractic treatments help decrease labor times, decrease pain and decrease the amount of medical interventions needed by allowing the body to be more efficient in labor and delivery.
AFTER BIRTH CARE – Once baby arrives, parents tend to carry not only baby, but also cumbersome carriers, car seats, strollers, and diaper bags. This can eventually cause structural imbalances that lead to neck and back pain. Improper posture while nursing and feeding babies is also a common cause of neck strain and discomfort. Simple adjustments can make all the difference in your comfort and help you recover from labor and delivery more quickly.
CARE FOR BABY – Babies can go through a lot during a birth which can sometimes cause neck and spinal misalignment issues. One of the greatest gifts you can give your child is a strong foundation of health. Getting your baby's spine checked for subluxation and correcting any birth trauma issues allows them to grow up strong and healthy. Gentle chiropractic adjustments can also help torticollis (abnormal, asymmetrical head or neck position), colic, recurring colds and illnesses, sleeping issues, and generally help soothe your baby.
You can also listen to his PODCAST EPISODE where Dr. Jay explains how he works with babies and children.
Initial Consultation and Exam = $150
Book Now
Chiropractic Adjustment visits = $75
Book Now
Dr. Jay Warren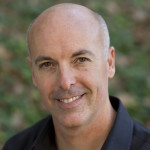 Family Wellness Chiropractor
www.DrJayWarren.com
Dr. Jay Warren has dedicated his career to helping people live happy and healthy lives. Born and raised in Southern California, he got his undergraduate degree in Biology from UC San Diego before attending Life Chiropractic College West and graduating Summa Cum Laude in March 2000.
In his first year as a chiropractor, Dr. Jay helped run a busy, bilingual clinic in Costa Rica, which grounded him in a family wellness oriented style of practice. He then returned to San Diego, CA in 2001 to open his own practice and has just celebrated his 15th year as a chiropractor.
Dr. Jay specializes in unique "light-force" techniques called Network Spinal Analysis and Activator instrument adjusting which uses light touches along the spine to release stress patterns in the body (watch this VIDEO where Dr. Jay explains more). This type of work naturally lends itself to working with pregnant women, infants and children. Dr. Jay has extensively studied prenatal, post-partum and infant adjusting chiropractic techniques through the ICPA (International Chiropractic Pediatric Association) and is certified in the Webster Technique.
Dr. Jay has served as a health & wellness advisor and writer for numerous health-oriented websites. He is also the host of the "Healthy Births, Happy Babies" PODCAST (available in iTunes, Stitcher and Google Play Music) where he interviews experts in the field of pregnancy, natural birth and children's care.
Dr. Jay has also created the Connecting with Baby During Pregnancy online course guiding pregnant women in processes that strengthen the mother-child bond in-utero. This allows new moms to better soothe Baby and have more confidence as a parent in those first few weeks and months.
When not working with patients, Dr. Jay loves spending time with his 4 year old son, Niko and enjoys an active lifestyle as a surfer, a yogi and a volleyball player.