Amanda James
Amanda felt divinely guided to find herself as a Prenatal and Mom & Baby yoga teacher.  When she became pregnant, then a mother for the first time, her personal struggles quickly led her to understand the support, both physically and emotionally, that new moms need.  Just as she was filled up with a little peace and release in the yoga classes she took throughout her pregnancies and with her babies, she hopes to share that same inspiration and relaxation with her students, both big and little!
Amanda started her own business, Lavender Moon Yoga, to create a space to bring moms together.  She is a certified Metaphysician, practicing Direct Divine Light Healer and in the Advanced Teacher Training program at the Spiritual Arts Institute (just next door to Cap Wellness Center!).  She has BA Exercise & Sport Science from University of North Carolina at Chapel Hill, 200Hr Massage Certification from School of the Healing Arts, San Diego, CA and is a 500RYT, Certified through The Soul Institute in Encinitas, CA.
Ashley Llano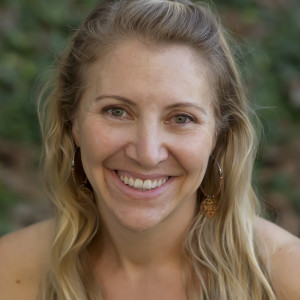 Ashley Grew up in North County San Diego surrounded by the culture of yoga. The idea and experience of yoga has always intrigued and moved her. She began a meditation series at the YMCA at the age of 12 and incorporated yoga as a competitive gymnast as an adolescent. Doing this work at such a young age ingrained in her a deep-­rooted understanding of the necessity and importance of duality.  It takes both strength and fluidity to practice anything in an aligned way.
She began practicing yoga on a regular basis in 1999 and immediately felt a strong connection to it.  In 2009, she did her 200 hour certification and continues to actively engage life as practice of yoga. She consistently practiced yoga through her first 2 pregnancies, and completed an 100 hour Advanced Pre and Post Natal Yoga training during her third pregnancy. 
Ashley is known for having a gentle heart. She is easy to be around and her intention is to offer a practice where people feel supported, calm and safe.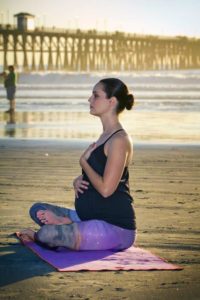 Holly Suter
Holly began practicing yoga in 2001 as she concluded 18 years of dance education.   Although the fluid movements of vinyasa/flow-style yoga were a natural transition from dance at first, she has studied many lineages and traditions over the last 16 years, many of which influence her teaching style today.
During both of Holly's pregnancies, she maintained a consistent yoga practice, which she largely credits for preparing her for two beautiful births. She loves sharing this gift by supporting mamas-to-be and helping them to feel strong, centered and lovingly connected to their bodies… and babies! It is her passion to support women on their journey to motherhood, whether it is their first time down this road or their tenth.
She completed her 200-hour teacher training at the Soul of Yoga in 2011. She is also a certified prenatal yoga teacher and a certified children's yoga teacher, and will be completing her advanced 500-hour certification at the Soul of Yoga in March 2017.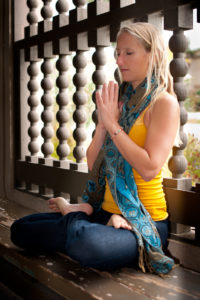 Alisha Welch
Alisha's style of teaching reflects upon the many teachers that she has studied with since 2005, offering a varied and challenging practice of strength, stability and focus balanced with mindfulness and meditation. Over the course of her career Alisha has received many certifications that have cultivated her understanding of the health of the body and mind. Alisha has achieved a master's degree in Holistic Nutrition, completed her 1000 hour Yoga Therapy Certification from the Soul of Yoga as well as many other trainings/certifications including personal training certs from American Council on Exercise, National Association of Sports Medicine and Adaptive Yoga training from Matthew Sanford. These trainings and years of experience has given Alisha the confidence and expertise to work with specific populations such as pre and post natal women, therapeutic for more mature students and adaptive yoga for those living with a disability. She has also received many other trainings/certifications including personal training certs from American Council on Exercise and the National Association of Sports Medicine and Thai massage certification from the Sunshine Massage School in Chiang Mai, Thailand. Her most recent accomplishment as of March 2018, has been the birth of her baby girl, she is beyond blessed to have such a fulfilling life and is happy to guide others to do the same.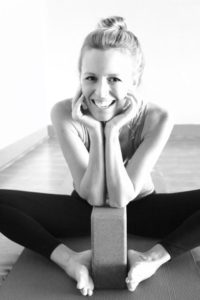 Melinda Quesenberry
Melinda is compassionate, lighthearted and genuine; attributes that truly shine through in her classes. Through her education and personal journey of self-inquiry and self-healing Melinda has acquired the knowledge and tools to safely guide students through their own journey of self-discovery and inner peace. Melinda creates an environment in which her students feel secure and genuinely cared for, while encouraging exploration to deeper levels of the self.
Melinda is RYT 500 certified and has a MA in Psychology.