What to Expect on Your First Visits with Dr. Jay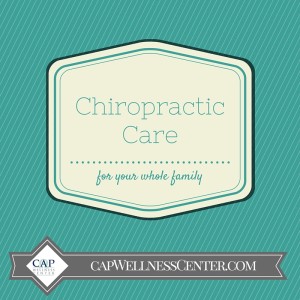 I am excited to meet you and I promise to help you in every way that I can.
The purpose of your beginning appointments is to accomplish two very simple, yet very important things:
1) for me to become familiar with you and your health concerns and then determine if the work I do can in fact help you.
2) for you to decide if this is the right place for you to improve your health.
So in order to accomplish these two simple yet important goals, you will need to set up a New Patient Examination visit with us.
You may schedule this appointment by calling the office at (760) 634-9715.
In order to save you 15-20 minutes of your time at our office, we have posted all of the required forms here in PDF format so that you may print them out and fill them out at your leisure at home before your appointment.
1) Chiropractic Consent Form – to be read, signed and brought with you to your first visit.
2) New Patient Health History Form – please fill this form out completely so that I may review all of your relevant health history information
(or fill out the Infant/Child Health History Form if you are bringing your child in to be examined).
Again, the purpose of your initial visits is to find out what is going on with you and if this office is the right place for you to receive the care you need. Once I gather the necessary information from the consultation and the examination procedures (first visit), I will then schedule a follow up visit with you where I will tell you what I have found and if I think I can help you (second visit). If I don't believe that the work I do can help you, I promise to do everything in my power to find the right place for you get the care that is best for you.
To insure your first experience with us is a pleasant one, here is what you can expect:
First Visit: Welcome to Our Office (approx. 45 min)
Hopefully you will have already completed and brought with you all of the necessary forms for your first visit (see above). Otherwise, please arrive 15-20 minutes early so you have enough time to fill out the forms in our office prior to your appointment time.
During your initial visit, we will:
Sit and talk with you about what brings you into our office and determine what your current health needs are. We will address any current health concerns and review your past health history including past and current physical, chemical and/or emotional traumas that you may have experienced.
Perform any and all examination procedures to help determine the cause of your health concerns.
You will receive a "light-force" chiropractic adjustment on this visit as well so that you may start feeling relief as soon as possible.
Upon completion of this first visit, we will schedule your second appointment (if we have not done so already) in which we will review the findings of your examination and lay out recommendations.
Second Visit: Report of Findings (approx. 30 min)
During this second appointment, we will explain the results of your examinations and make recommendations. I will tell you:
What I have found.
How I think I can help you.
How long it will take to achieve your health objectives.
How much your care will cost.
You will also receive another adjustment on this visit
My intention for this second visit is for you to understand your current health status and to have all of your questions answered about the process of your chiropractic care here so that you can make an educated choice about beginning the program here.
The cost of the Initial Consultation & Exam visit is $125 (it includes an adjustment that day).
The cost of the follow-up Report of Findings visit is $75 (it also includes an adjustment that day as well).
Our office does not accept or bill any health insurance companies – we accept cash, check or credit card. "Superbills" or receipts for services rendered can be generated for you to submit to your insurance company so they can directly reimburse you if your policy covers chiropractic care.
We want your experience at the CAP Wellness Center to be an exceptional one. We love to work with families that are interested in, dedicated to and pro-active with their health. I hope you found the information here helpful to understand what your first visits with us will be like and we hope you're excited!
If you have any questions beforehand, please do not hesitate to contact us.
Please call (760) 634-9715 to schedule your initial examination appointment (this cannot be done online at MindBody at this time – only regular adjustment visits can be booked there).
Thank you and I am looking forward to meeting you and sharing the powerful work I do here with you!
(and don't forget to download the forms above and fill them out in advance)