UPCOMING EVENTS
We are continually adding new programs, classes and workshops so please check back on a regular basis to see what events are coming up.
Click the links to learn more or sign up to attend.
You can also call our office at (760) 634-9715 for help as well.
---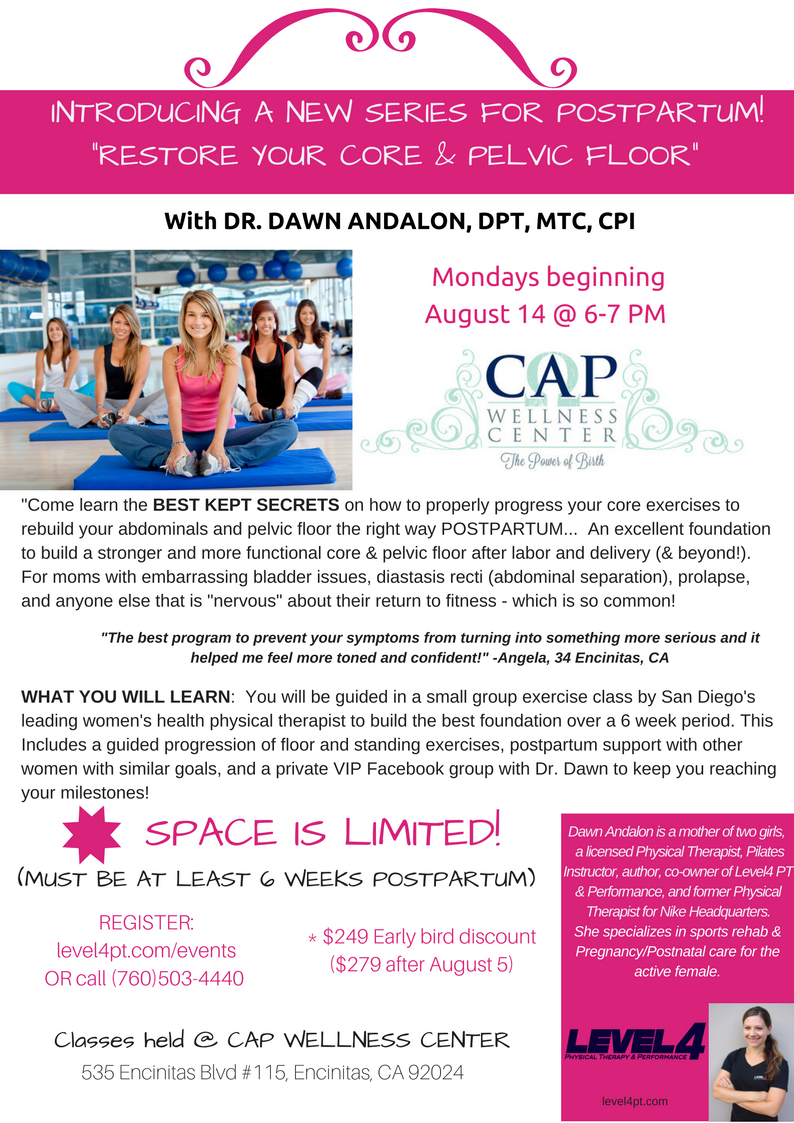 Restore Your Core & Pelvic Floor
Saturday, August 16th 8:00 – 9:30 AM

(*no class held on Sept. 30th)
6 week series = $279
($249 early bird discount before August 10th)
with Dr. Dawn Andalon, DPT, MTC,CPI
Come learn the BEST KEPT SECRETS on how to properly progress your core exercises to
rebuild your abdominals and pelvic floor the right way POSTPARTUM… An excellent foundation
to build a stronger and more functional core & pelvic floor after labor and delivery (& beyond!).
For moms with embarrassing bladder issues, diastasis recti (abdominal separation), prolapse,
and anyone else that is "nervous" about their return to fitness – which is so common!
WHAT YOU WILL LEARN: You will be guided in a small group exercise class by San Diego's
leading women's health physical therapist to build the best foundation over a 6 week period. This
Includes a guided progression of floor and standing exercises, postpartum support with other
women with similar goals, and a private VIP Facebook group with Dr. Dawn to keep you reaching
your milestones!
SPACE IS LIMITED – register by going to www.level4pt.com/events or call (760)503-4440
---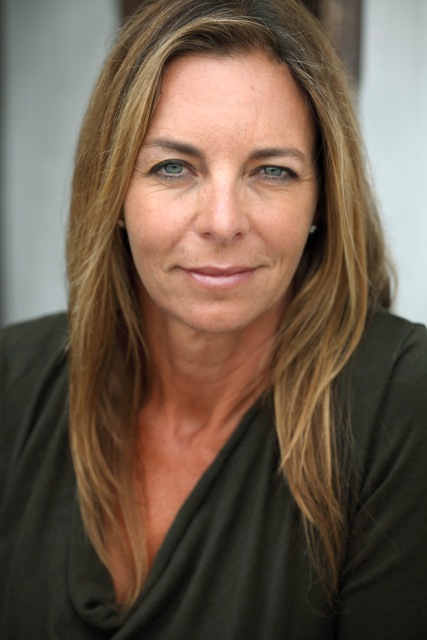 Postpartum Support Group
Tuesdays from 12:00 – 1:30pm
(starting September 12, 2017)
with Dr. Jen Cory
$20 per meeting (babies newborn to 12 months are welcome to attend with their moms)
Post partum mood disorders affect up to 20% of new mothers. They can leave you feeling irritable, anxious and overwhelmed. The good news is that these disorders are very treatable. This ongoing postpartum support group will offer education and support for women suffering the "baby blues." Babies newborn to 12 months are welcome to attend with their Moms.
You are not alone! You are not to blame! With help…you will be well!
The group will be led by Dr. Jennifer Cory, a licensed Clinical Psychologist. She has been in practice for 11 years specializing in maternal health issues including pregnancy and postpartum mood disorders, miscarriage, perinatal loss, and birth trauma. Other specialties include parenting issues, identity, infertility, VBAC prep support, and life transitions. She utilizes a holistic and western blend medical model to assist in client care.
To register, click here.
---