UPCOMING EVENTS
2/22/2019 
From:

 

10:30 am – 12:00 pm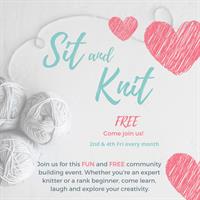 Join us for this FUN and FREE community building event each month.  Whether you're an expert knitter or a rank beginner, come learn, laugh and explore your creativity. Bring a friend, a cozy beverage, your knitting, crochet or crafting materials and plan to have a great time.
Register online or just show up.
No experience necessary but you will need to bring your own supplies.
If you have questions email maringhiga@gmail.com
---
2/26/2019 
From:

 

11:00 am - 12:00 pm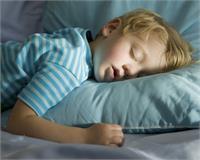 Have you found yourself asking these questions: I think I've completely messed up. Can I still fix it? How young is too young to sleep train? Is cry it out the only option to get my baby on a sleep routine?
This workshop provides a comfortable environment for a group of parents to get together and learn how to gently solve their children's sleep problems. In this workshop, we'll cover general sleep education and the science and behavioral "must knows."
Topics include common problems, how to solve them and the secret to sleep coaching success... all while keeping tears to a minimum.
$35.00 per couple
Babies are welcome. Toddlers can come too, but remember they can hear AND understand what is being said.
This class is taught by Jen Varela.  Jen is a Certified Gentle Sleep Coach®, co-author of "Loved to Sleep," and founder of Sugar Night Night, a pediatric sleep consulting service. Jen has helped over sleep- deprived families since 2010 through one-one-one coaching sessions, group workshops, and seminars; she's also been featured on several podcasts. She focuses on the achievement of each family's sleep goals whether in co-sleeping environments, room sharing or separate rooms. Jen's experience ranges from helping families with infants in sleep shaping skills to families with toddlers and/or kindergartners who are transitioning them to their own room for the first time. She is the mother of two children and holds a bachelor's degree in Human Services with an emphasis in Counseling from California State University Fullerton. Jen is a member of the International Association of Child Sleep Consultants and received training from Infant Mental Health Community Training Program–Hospital for Sick Kids. She is on the board of for Postpartum Health Alliance here in San Diego as 2018 President-Elect.
---
We are continually adding new programs, classes and workshops so please check back on a regular basis to see what events are coming up.
Click the links to learn more or sign up to attend.
You can also call our office at (760) 634-9715 for help as well.
---